Concrete is one of the most versatile construction materials used in building. It can take different shapes and can be reinforced to increase its strength and durability. As a result, it can be used in a wide range of applications, from foundations and floors to walls and structural support. Commercial concrete contractors work on a variety of projects, including office buildings, schools, and hospitals. They also maintain strict safety standards to ensure that their work is high quality.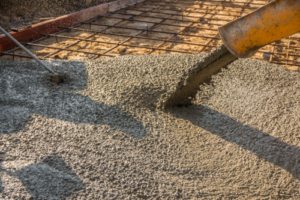 Concrete contracting involves a lot of specialized equipment and tools. As a result, it is a labor-intensive job that requires special training and certifications to get started. Some concrete contractors obtain their skills through on-the-job experience, while others attend business school or work as subcontractors for a number of years before starting their own concrete construction company. This experience allows them to gain the necessary knowledge for managing their own company, which includes handling paperwork and financial issues. It also gives them the experience needed to communicate effectively with employees, clients, and general contractors.
In order to become a concrete contractor, you must first decide what kind of construction work you want to focus on. Once you have chosen a niche, it is important to learn as much as possible about that area of the industry. This will help you to make informed decisions about the types of projects that you will work on and how to best tackle those projects. It will also help you to understand the requirements and regulations for your chosen specialty.
Once you have a good understanding of the industry, you can start to look at potential concrete contractors. Make sure that you select a contractor who has extensive experience working on similar projects to yours. In addition, check that they are licensed, insured, and bonded before hiring them. In some cases, it may be helpful to speak with other contractors in the area and ask them for referrals.
Another important thing to consider when selecting a concrete contractor is their reputation. Make sure that they have a strong track record of completing projects on time and within budget. Lastly, be sure to find out whether they offer any product or workmanship guarantees.
Once you have selected a concrete contractor, it is important to stay in contact with them throughout the project. This will ensure that you are updated on progress and any changes that occur. In some cases, you may even prefer to use a construction project management software to streamline communication between all parties involved in the project. This way, everyone will be on the same page and will have a clear understanding of what is expected of them. It will also help to eliminate any confusion about timelines and scheduling.